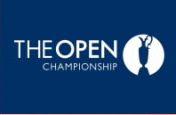 Day 3
Day 2
Day 1
Previous News
SCORESHEET
PHOTO GALLERY

Turnberry, Scotland, July 19: Stewart Cink claimed his first Major title as Tom Watson missed out on the chance to create history in a dramatic Open Championship at Turnberry.

After a four-hole play-off it was American Ryder Cup player Cink who was handed the famous Claret Jug, his first Major trophy, and not 59 year old Watson.

An amazing 32 years after his "Duel in the Sun" with Jack Nicklaus on the course - and nine months after hip replacement surgery - Watson had earlier looked all set to win a record-equalling sixth title and become easily the oldest Major winner in history.

But, one ahead with one to play and in the middle of the fairway, he went through the green, putted eight feet past and missed the return.

Then, after bogeying the first extra hole, Watson's hopes effectively ended in the rough left of the 17th fairway, their third.

A search was needed just to find his drive, two hacks were needed to get the ball out and he then three-putted for a double bogey seven to fall four behind.

Suddenly he looked his age and the shaven-headed Cink was in no mood to mess things up, no matter how much he felt for his compatriot.

The pattern continued with Watson bogeying the last and Cink, after applauding him, making a three foot birdie putt to win by a massive six.

His victory enabled him to finally bury the memory of the 2001 US Open Championship when he missed an 18 inch putt that would have put him in a play-off with Retief Goosen and Mark Brooks.

The 36 year old is, at six foot four inches, one of the tallest winners in Open history. But what thousands came hoping to see was the oldest-ever winner.

Watson's final hole bogey not only dropped him into a tie with Cink on two under par - they were round in 72 and 69 respectively, with Cink holing a 14 foot birdie putt on the last - it also left England's Lee Westwood and Chris Wood reflecting on what might have been.

The two stablemates shared third place one behind - and both had bogeyed the last like Watson.

Wood, at 21 trying to become the third youngest ever winner 12 months after finishing fifth as an amateur, also failed to get up and down from over the green, but having started six behind and shooting 67 he could take pride in getting so close.

Westwood, though, had led by two with nine to play, but bogeyed the 15th and 16th and after almost eagling the 17th his final tee shot with an iron ran into a bunker and from long range he three putted.

As for compatriot Ross Fisher, on the day he was waiting for news on whether he had become a father for the first time, he led by three after a dream start, but then had a nightmare eight on the fifth and fell away to 13th with a 75. Westwood shot 71.

That eight will long live with Fisher. In thick rough down the right he decided to have a thrash, moved it only a few feet and with his next attempt slashed it over the fairway and had to take a penalty drop.

His eight was a repeat of the score he took on the final hole last year. That time it dropped him from seventh to 39th and dealt a huge blow to his Ryder Cup hopes.

Playing partner Westwood had dropped a shot on the fifth himself, but his response was brilliant - an 18 footer for a two at the 231 yard sixth and then an eagle putt of 15 feet on the long next.

He was two ahead and that was how it was at the turn after Watson, coming back two bogeys in the first three with a two putt birdie on the seventh, failed to get up and down from short right of the ninth green.

Wood had drawn level with an eagle at the seventh and birdies on the eighth and tenth and then recovered from bogeys at the 13th and 14th with more birdies on 15 and 17.

But as he went to prepare for a play-off he was told it would not be necessary once Cink had birdied the last.

How Watson was left wishing he could have repeated his birdie on the 17th in regulation play. He might still not have won, but it would have brought the event alive again.

He had run out of magic moments, but what a thrilling ride it was - and he will, of course, be at St Andrews next year for what will be his final Open. Unless he wins that one, of course.

Cink described his first Major victory "a surreal experience" and paid tribute to Watson.

After stopping the five-time champion Cink said: "Extraordinary just tips the iceberg."

"Playing against Tom Watson, this stuff just does not happen. I grew up watching him - he has turned back the clock and I feel so happy just being part of it. I've just felt very calm all week. I played some links golf in Ireland last week and that was very good relaxation and preparation. I also found something in my swing."

It was his 14 foot birdie putt on the final green, however, that gave Cink his chance to deny Watson, who 30 minutes later bogeyed the same hole to join him on two under par.

"It's the most crucial putt I've ever struck in my life - just a sweet feeling," he added.

Speaking after receiving the Claret Jug on the 18th green, Cink added: "I stand here a little bit intimidated by this piece of hardware I have here in my hands. There are a lot of emotions running through my mind and my heart and I'm so proud to be here with this."

"I don't even know what to say. My hat's off to Tom. He turned back the clock and did a great job and it was fun watching you all week Tom."

Westwood will be able to gain some consolation from the fact he has climbed from 11th to fifth in The Race to Dubai standings, while Wood jumps a massive 43 places to 31st and now stands a good chance of appearing at the inaugural Dubai World Championship in November.

Watson will be hoping for more luck when he aims to land a fourth Senior Open Championship presented by MasterCard at Sunningdale next week.

He added: "It would have been a hell of a story. It wasn't to be, and yes, it's a great disappointment. It tears at your gut, as it always has torn at my gut. It's not easy to take."