Written By: Manvi Singh
Czech Republic: The 20-year-old Indian golfer, Diksha Dagar logged in for a tied-9th finish at the Amundi Czech Ladies Challenge after she shot a final round of two-under 70 and settled at a 74-73-70 at Golf Resort Konopiste.

From the Ladies Italian Open, Dagar chose to roll in for the Czech Ladies Challenge and on the final day, fired four birdies in the last eight holes. The youngest Indian pro winner at LET golf (2019), Dagar continues onto the road to recovery from an ailing back making her way to the Scandinavian Mixed Masters next week along with the best of Tvesa Malik and Astha Madan.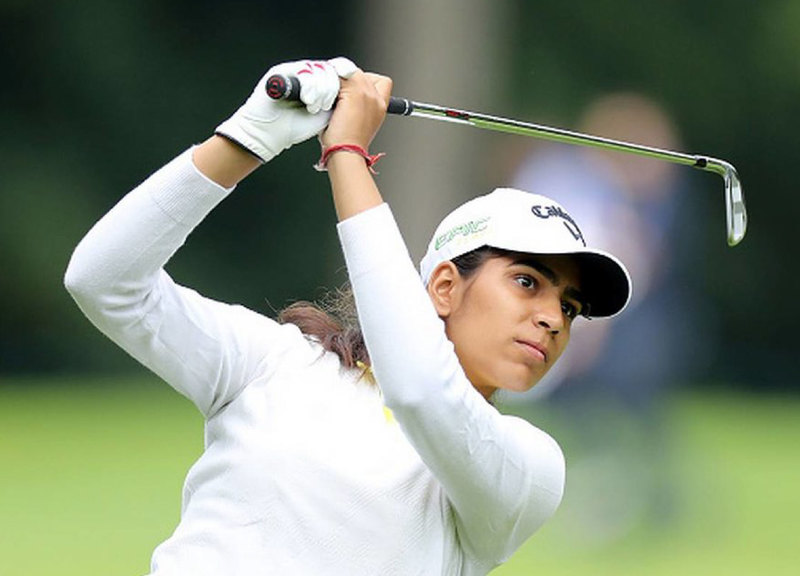 Diksha Dagar at Amundi Czech Ladies Challenge
Dagar skipped the Jabra Ladies Open in France to play in the Czech Republic where she also plans to play the Tipsport Czech Ladies at Golf Club, Beroun later in the month. As per the halfway tally of 3-over and a tied 24th place with the rounds 74 and 73, the uplift to the 9th place by the end isn't only encouraging but also leaves a mark on the map.
Despite the hearing impairment, Dagar has distinguished herself from the lot as she turned to be India's No. 1 Amateur Female Golfer from 2015 to 2018 which only makes her all the more inspiring to the youth. She believes that she has reached such heights despite the struggles in her course because of her first coach, her father, Col. Narinder Dagar.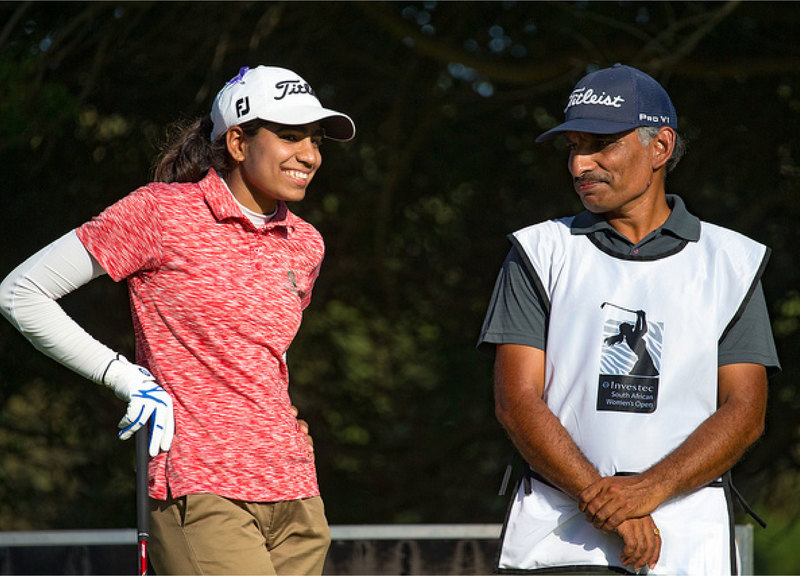 Diksha Dagar with her father, Col. Narinder Dagar
Claiming the success over Amundi Czech Ladies Challenge, amateur Sara Kouskova became the first Czech to win on the Ladies European Tour Access Series. The University of Texas student swung 64-67-71 in the three-day battle and left Nina Pegova eight shots behind from her win.
Following Klara Spilkova's win at the Lalla Meryem Cup in 2017 on the Blue Course at Royal Golf Dar Es Salam in Morocco, Kouskova is the second Czech player to win at LET/LETAS.
The four amateurs finished at the top three with Kouskova and Nina Pegova at the top two leaving sight for a tied third with Klara Sionkova, Elena Colombo, Tereza Melecka and the professional Verena Gimmy.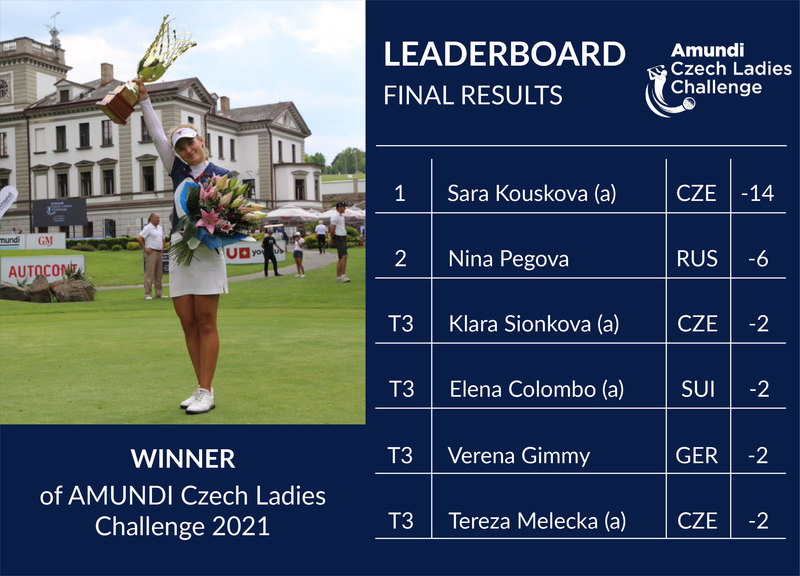 Winning Leaderboard at Amundi Czech Ladies Challenge