Written By: Chirag Sharma
Tiger Woods has announced his comeback in style. His most awaited comeback at the PNC Championship with son Charlie went smooth for him. The spectators were excited to see Woods hitting some birdies and eagles again. And as expected, He didn't disappoint them. Woods is sharing the golf course with Charlie for the first time. And yes, the father-son duo outplayed the other pairs in the competition.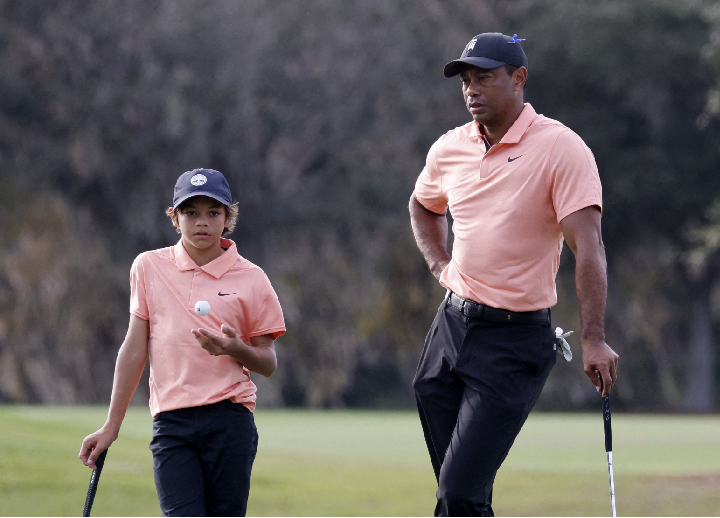 Tiger Woods and son Charlie holding their clubs
Team Woods played a phenomenal game of golf at the PNC Championship. They finished the PNC tournament as the runners-up to team Daly. In Round 1, the pair finished at T5 with a par score of ten-under-par with the help of ten birdies and remained bogey-free. And at the end of round 2, they were fifteen-under-par without hitting any bogeys again. The pair shared the golf course at the competitive level for the first time, and the on-field chemistry between the two is unmatchable.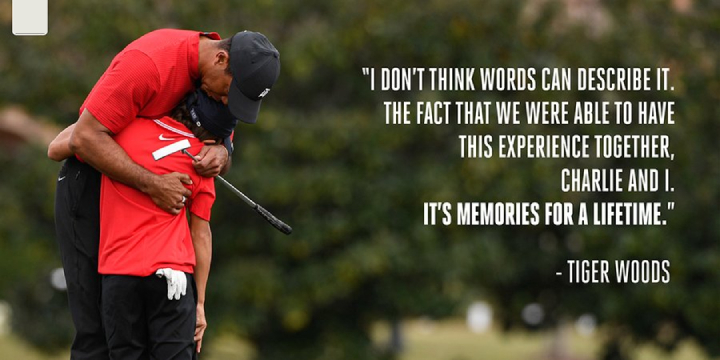 Tiger Woods hugging his son Charlie
Tiger Woods has made a dream comeback in the PNC Championship. Surviving a deadly car accident, surgeries, fitness, rehabilitation, and then playing a sport at the competitive level is not facile. Also, playing a tournament like this with son Charlie would have helped him getting the grip again. The spectators would be happy to see him back in form, and would expect him to appear in a few more upcoming tournaments.