"If you gave me the chance to be born with two legs, I would take it" Said Juan Postigo who is without much of his right leg and no knee.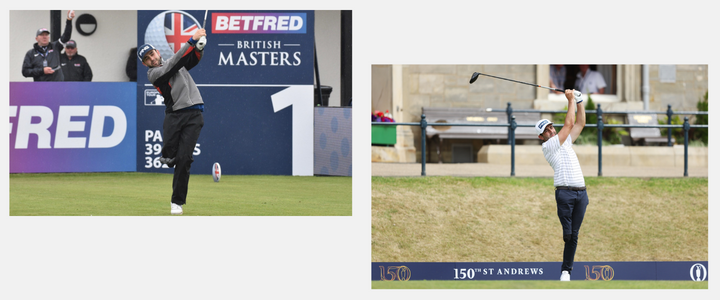 "Golf and life are quite similar. Accept yourself as you are, if you have only got one leg, you will only ever have one leg, so be happy with it. I have never had any issue with feeling or being different." Stated Postigo , who started playing golf from the age of 12 and has become World Number Three in the World Ranking for Golfers with Disability.

Belonging to a family who steeped in sport, Juan was born with the fact knowing that apparently he has to experiment with a different range of activities. From his father being a good skier, while his uncle Nacho was a top class Sailor, perhaps that natural feeling was hitting him well.

"In golf, we can play against and with everyone; it is one of only a few games where our disability doesn't count. We play the same courses with the same conditions," says Juan.

Under the supervision of his grandfather Santos, Juan hit his first shot at Abra del Pas. Initially using a prosthetic made it difficult for Juan to play. So after departing from the thing, he chose to swing with the help of the club's head coach Santiago Carriles.

Juan had a breakthrough!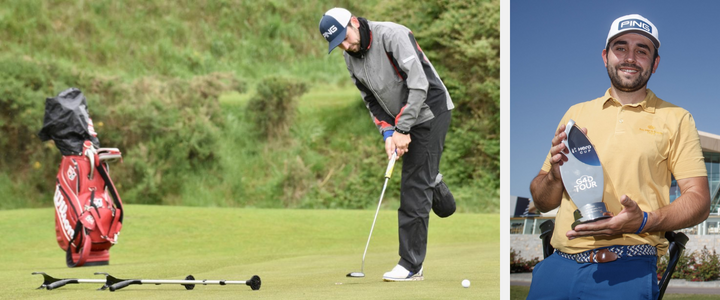 At the age of 14 he was playing to 30 handicap and within the next three years he was off four handicap. By watching many golf DVDs and following leading players he was now a 'Golf Freak' and later, soon earned an appreciation of the culture that surrounds the game.

Juan last week claimed his maiden victory on the G4D (Golf for the Disabled) Tour, the G4D Tour @ Hero Cup at Abu Dhabi Golf Club. Juan says he is happy to own many of the Spanish stereotypes: "It's in my Spanish blood," he says, "golf is the centre of my life… I love golf, it's my hobby. I would like to grow this game for all of us, and I think that the way is to go into it professionally."

He is also helping in raising awareness of golf for the disabled by spending time and playing in the events especially in the spanish speaking countries of chile and Columbia.
It won't be wrong in saying that the trophy collection is increasing for this man and each one is special. He won by a seven-shot at Pedreña, then won the Spanish Disabled Championship, next was his third successive victory in the biennial European Golf Association's (EGA) Championship for Golfers with Disability that was perhaps the most rewarding.
The first was in 2016 when Juan had won the last EDGA European Championship before the EGA took responsibility for the event.