An update came last night regarding the latest change in the approach for the 2024 schedule on the PGA Tour that will witness reduced fields in some of the designated events along with the removal of the 36-holes cut.
FedEx Cup organised by PGA Tour

According to the recent change, fields in designated events will now have 70 to 80 players with no halfway cut. Although these changes are not applicable for all the events including the majors, the Players Championship and the FedEx Cup playoff tournaments.

Designated events were launched this year in an effort to guarantee the presence of the game's top stars and to ensure they are paid more, with minimum purses of $20 million in each event. Due to the haste with which the designated events came about — a direct response to the threat posed by LIV Golf — no changes were made to field sizes for 2023. That won't apply when the Tour returns to a calendar-year schedule in 2024.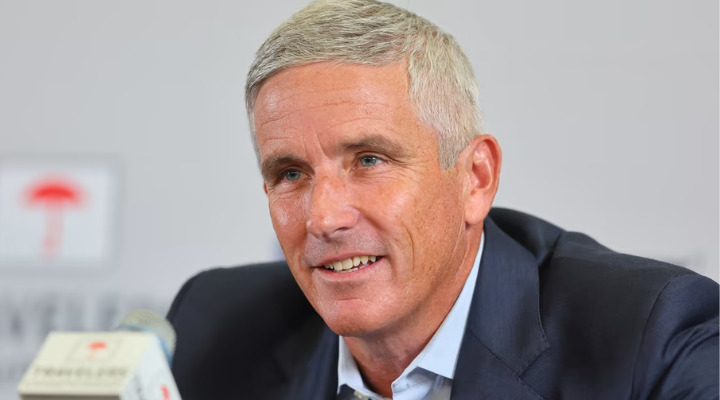 Jay Manohan

"These smaller, designated event fields will not only deliver substantial, can't-miss tournaments to our fans at important intervals throughout the season, but they will also enhance the quality of full-field events," wrote Monahan.

The agenda behind reducing field sizes is to raise a concern among rank-and-file members who will see it as the denial of playing opportunities. However, according to sources, this plan will have opportunities for members to play their way into designated stops and will not create a closed ecosystem for elite stars.

The top-50 players who qualify for the BMW Championship during the previous season's FedEx Cup playoffs include the top 10 players who otherwise are not eligible for the current FedEx Cup points race, and will be the part of fields at designated events. There will also be five places earned through performance in non-designated events.

The PGA Tour has approved changes for 2024 that will see reduced fields and no cuts at the designated events it created last year in response to the threat posed by the Saudi-backed LIV Golf circuit, according to a memo obtained by Reuters on Wednesday.