The peak of Golf Mania was reached when 120 prominent business leaders and individuals with substantial wealth came together at the lavish 4moles.com Golf Rendezvous 2023 held at the iconic Classic Golf & Country Club in Gurugram. The event began with a stunning showcase of golfing equipment and an atmosphere that was truly unrivaled.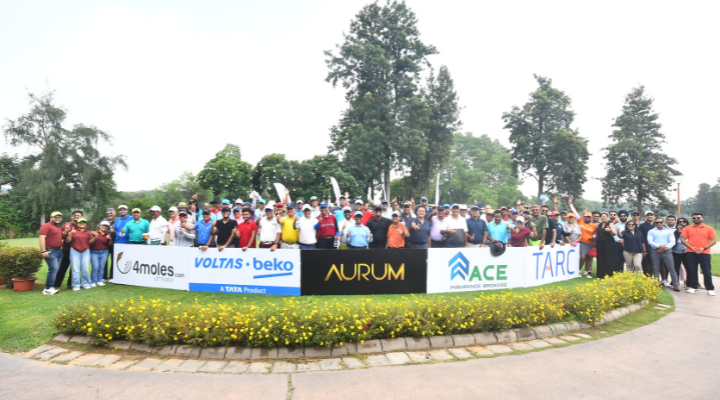 4moles.com Golf Rendezvous 2023, 22nd Sept. at the iconic Classic Golf & Country Club in Gurugram
This gathering brought together some of the most influential figures from the corporate world, infusing the event with their dynamic presence. This time, the excitement reached new heights, delivering a thrilling experience on the golf course.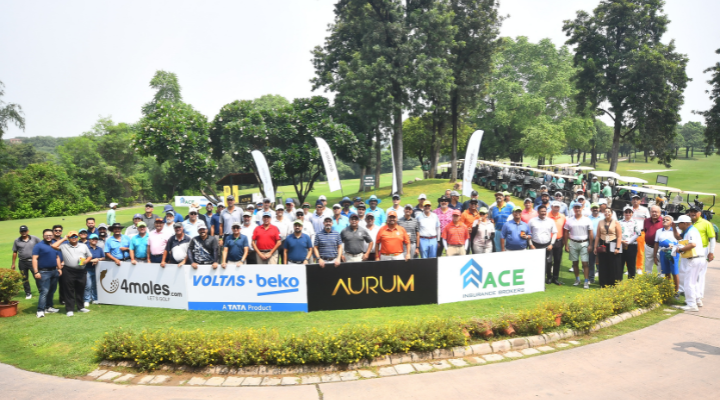 4moles.com Golf Rendezvous 2023, 23rd Sept. at the iconic Classic Golf & Country Club in Gurugram
Following the event, the highlights included intense tee-off sessions, a luxurious networking dinner, a grand ceremony to distribute prizes, delightful culinary offerings, and captivating live musical performances.
The Golf Rendezvous continues to attract a significant number of elite participants and constantly evolves to surpass its previous iterations. Alongside corporate golfers, industry experts, and specially invited guests from sponsors, the event received an enthusiastic response.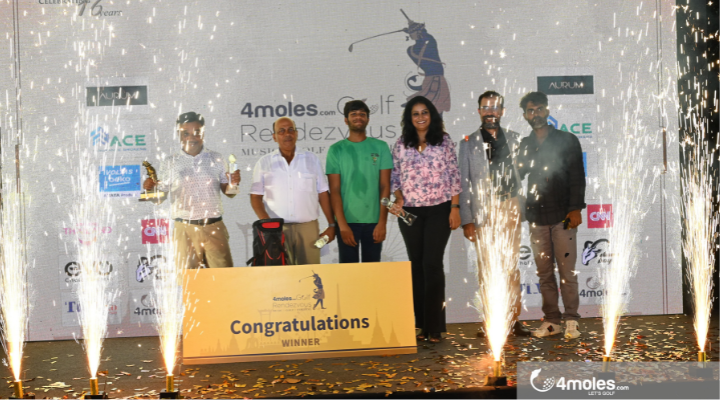 Winners on 22nd Sept.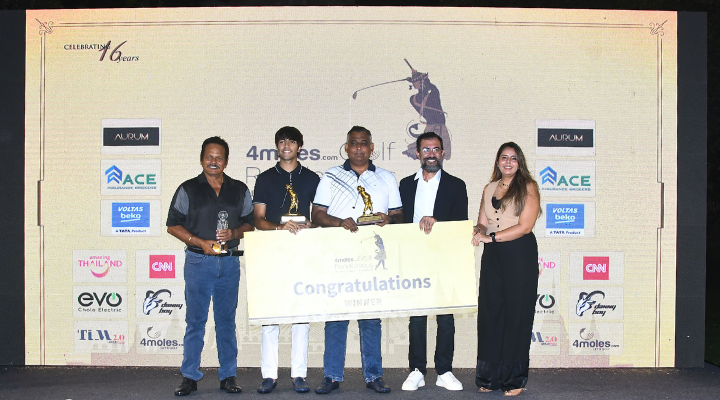 Winners on 23rd Sept.
Players competed for individual honors and other recognitions, showcasing exceptional golfing skills. Regardless of whether they won or lost, what truly stood out was the fierce competition and the strong sense of camaraderie among the participants.
In this edition of the golf rendezvous, 4moles.com has committed to enhancing the experience for all golf enthusiasts, promising a range of fresh surprises and appealing incentives.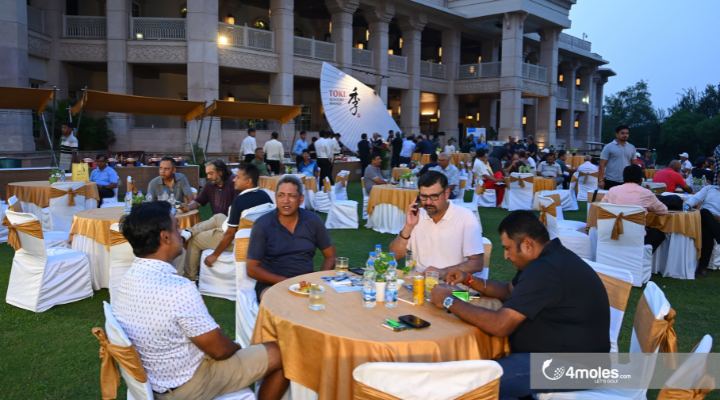 The 2023 4moles.com Golf Rendezvous - Music Golf Festival received generous support from collaborative partners, including CNN, EVO, danny boy, Goldfish, TIM 2.O, 4moles.com, Voltas Beko, Ace Insurancebrokers, Tarc, Aurum, Sarah & Sandeep, Styzen, Hyatt Regency, Atali Ganga, Truefitt and Hill, and Srixon.
ABOUT BANGKOK, THAILAND-


Bangkok provides a top-notch vacation experience with its exquisite hotels, unforgettable nightlife, delectable cuisine, breathtaking natural scenery, rich cultural heritage, and lively golf courses.
The climactic tournament finale will take place at the renowned Alpine Golf Course, specifically designed to push golfers to their limits and test their skills.


Additionally, the Montien Hotel Surawong, situated in the vibrant heart of Bangkok's Silom district, offers a perfect retreat for golf enthusiasts looking to indulge in some golf shopping. Conveniently located just at a 5-minute distance from Thaniya Plaza, the hotel allows easy access to a wide array of golf-related shops and stores.
RESULT AT A GLANCE-
22nd September, 2023 (Day1) -

| | |
| --- | --- |
| OVERALL GROSS WINNER | BHUVAN RATHORE |

GENTS-
| | |
| --- | --- |
| WINNER | BHAVYA SHARMA |
| RUNNER-UP | RANDEEP CHONKER |
LADIES AND JUNIORS-
| | |
| --- | --- |
| WINNER | ABHIYANSH |
| RUNNER-UP | SANJEETA DAS |
VETERANS-
| | |
| --- | --- |
| WINNER | COL BAINS |
| RUNNER-UP | NARENDRA PAL |
OTHER AWARDS-
| | |
| --- | --- |
| LONGEST DRIVE | AMIT MISHRA |
| CLOSEST TO THE PIN | SUMIR JOSHI |
| | |
| --- | --- |
| STRAIGHTEST DRIVE | 1st WINNER- BRIGADIER K MAGO |
| | 2nd WINNER- MASTER ARYAMAN VASANT |
23rd September, 2023 (Day2) -
| | |
| --- | --- |
| OVERALL GROSS WINNER | SHARIQ SHARMA |

GENTS-
| | |
| --- | --- |
| WINNER | COL. ANIL KUMAR |
| RUNNER-UP | NAVNIT SINGH |
LADIES AND JUNIORS-
| | |
| --- | --- |
| WINNER | RANVEER SINGH DHUPIA |
| RUNNER-UP | MALINI JOSHI |
VETERANS-
| | |
| --- | --- |
| WINNER | KISHOR THAKUR |
| RUNNER-UP | HEMANT KUMAR SINHA |
OTHER AWARDS-
| | |
| --- | --- |
| LONGEST DRIVE | DARSHINDER SINGH |
| CLOSEST TO THE PIN | RAHUL SHARMA |
| STRAIGHTEST DRIVE | COL.R. MEHTA |